Mon 25 Jul 2016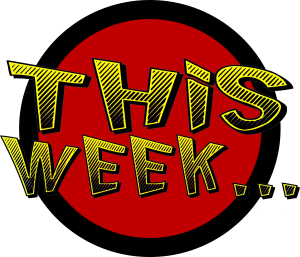 This week has been famous for being the busiest week of the year. This year didn't disappoint - yet again I am performing 2 or 3 shows everyday until Friday of course when I get to spend the day with my little girl in P-Town. The shows this summer has been interesting - hit or miss - with the crowds. The weather has certainly been impacting the crowds but I've been lucky enough to have an enthusiastic group, no matter how large or small, at every show. For example, my show in Bourne last week had only 5 children but a couple of the kids, as their grandmother told me, have been looking forward to this show all year. That's always so nice to hear! The show the following day at the Plymouth Library had a crowd of 100 and every child was laughing so loud. I'm looking forward to another busy week - I can't wait to see what each new show brings!
I am also running a special this year - if you have booked for the summer just call and mention this post - you will get a "back to school" Fall show for just $100. The offer is good for shows from Sept 1st - Oct 8th. Call TODAY! (508) 641-5336.
Here is the storytelling schedule for this week:
Monday: Little Discoveries @ 10:00/10:30am
Monday: Lincoln Library @ 2:00pm
Monday: Holmes Public Library @ 6:00pm
Tuesday: Center Elementary School @ 10:00am
Tuesday: Kindercare @ 3:00/3:30pm
Wednesday: Rockland Youth Commission @ 10:00am
Wednesday: Gleason Library @ 3:30pm
Thursday: Nevins Memorial Library @ 10:00am
Thursday: West Falmouth Library @ 4:00pm
Thursday: Nickerson State Park @ 7:00pm
Friday: Provincetown Library @ 11:00am
Please check the Upcoming Shows page for more information on all of these shows. All of the Library shows (and Unlikely Story) are open to the public so please click on the links on the Upcoming Shows page as some of the libraries require registration.
Places I will be visiting this week:
Brockton
Lincoln, RI
Halifax
Chelmsford
West Bridgewater
Rockland
Carlisle
Methuen
West Falmouth
Brewster
Provincetown