Sat 1 Aug 2015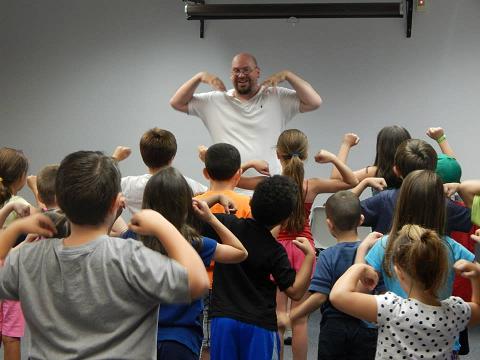 I think this might be the best summer ever so far! I have been traveling all over Massachusetts telling my tales of Amy saving George from his rogue flying bicycle. I certainly think I've had the best crowds I've ever had at most of the libraries I've visited! This is from early July and the wonderful crowd at the Holmes Library, an easy favorite of mine to visit!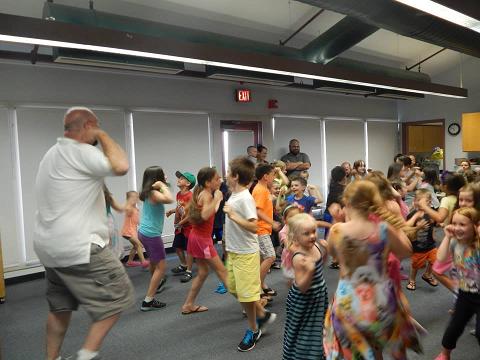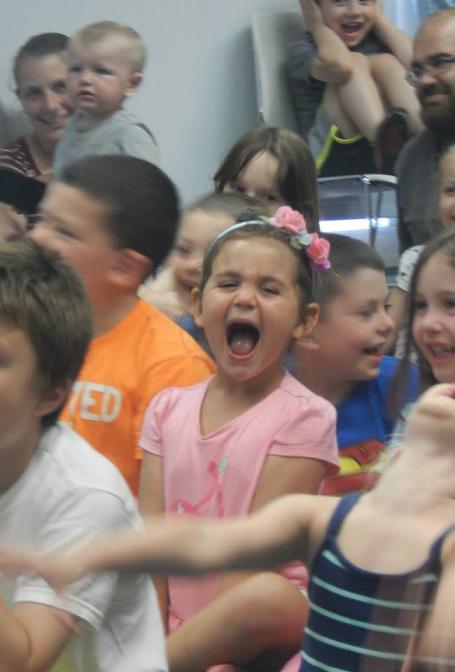 Between the howling laughter from the kids and the giggles from the adults in the back it's always a pleasure to entertain the families of Halifax!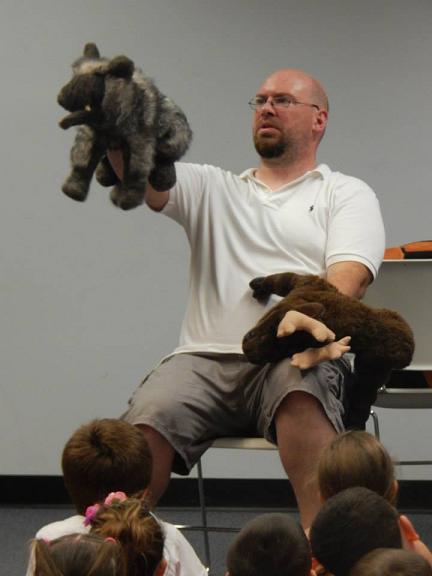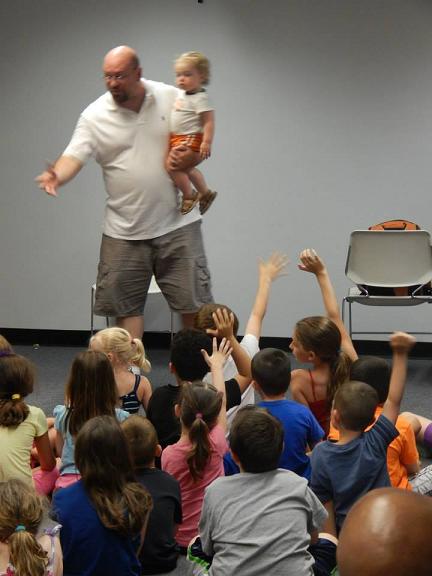 Even my son Antone was able to get into the action during the "Popsicle Song". I think my favorite submission was the "trash" popsicle one of the children suggested. Gross humor is always quite funny to them!
I hope everyone out there is enjoying there hot days of summer and figuring out ways to stay cool! Plenty of time is left though - so make sure you fit in all of the events you want to, like eating ice cream, a boat ride, a beach day… and of course, a trip to see Big Ryan!