Mon 13 Apr 2015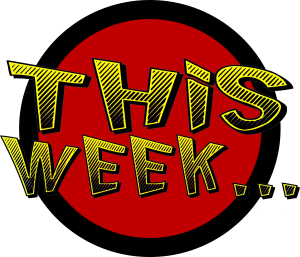 Just as I thought - last week lived up to all expectations!  I was so happy to see old friends and catch up with all of the people I see annually who is part of the Bridgewater Schools.  I can't tell you how nice it was to not only see everyone but also to notice how happy everyone was.  Not sure if you out there heard but the George Mitchell school suffered a roof collapse with all the snow piling on it's roof this winter.  Everyone I talked to said how impressed they were on how the superintendent handled the transition to the middle school.  It was like clockwork - and made as easy as possible.
As for me, I am beginning another super busy week full of shows!  I even see some spring weather ahead for the week so I am all that more excited to be out and about!
Here is this week's schedule:
Monday: Little People's Country Day Care @ 10:00am
Monday: Technology Fair @ PCIS @ 4:30pm
Tuesday: Rainbow Preschool @ 10:00am
Tuesday: Cottage Schools @ 12:45 and 1:30pm
Wednesday: Rainbow Preschool @ 10:00am
Thursday: Tender Years Preschool @ 10:00am
Thursday: East Elementary @ 1:00 and 1:45pm
Friday: WORD Inc. Childcare @ 10:00am
Friday: Triumph Head Start @ 2:00pm
Saturday: Week of the Young Child Fair at VOC @ 12:00pm
Please check the Upcoming Shows page for more information on all of these shows.  My only public show is the Saturday Fair in New Bedford - but it should be amazingly fun so please come on out!
Places I will be visiting this week:
Kingston
Plymouth
Sagamore Beach
Sharon
Falmouth
Taunton
New Bedford