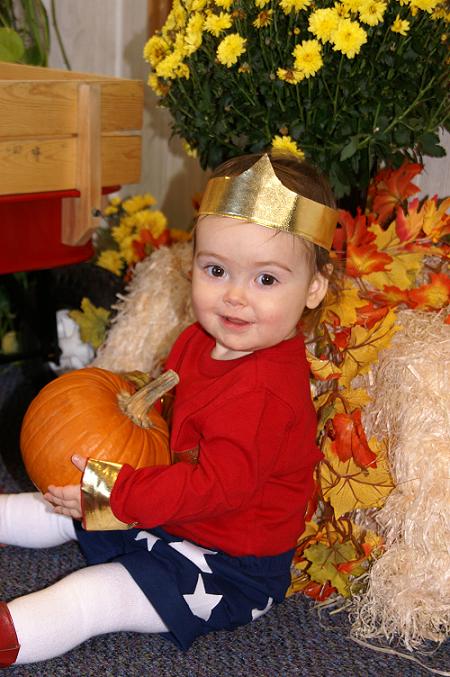 As you can tell - we went another way with Lex's costume - we opted for the home-made Wonder Woman costume.  My Mother made this for her and we feel very fortunate that Lex has such a talented Nana!
Speaking of talented - these pictures are courtesy of Lex's other talented grandparent - her Granny!  Olivia's Mother continues to stun us with her beautiful pictures of the most important and precious thing in our lives!
Hope everyone has a happy and safe Halloween!  Remember to say Trick or Treat when you getup to the door - and o course Thank You when you get your treat!