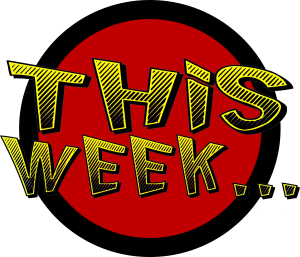 I get to entertain at my daughter's school this week - one of the major perks of being a storyteller is that you can visit your child's school and make the kids laugh - and then, by default, you've made your kid even cooler than she already is!  I am also heading to Sherborn this week.  While this is quite the ride, I really don't mind the traveling, as long as it's not in the deep snow!
We are wrapping up the latest round of Preschool Building Stories at the Hingham Library!  We had quite the turnout for vacation week - which was awesome - and hopefully we'll end with even more people joining the fun.  Hopefully we will have only really nice days this week - so join us for the fantastic finale!
Here is this week's schedule:
Wednesday: Carver Elementary School - Kindergarten @ 9:30am
Wednesday:Â Final Week of Preschool Building Stories at the Hingham Library at 3:30pm - This week:Â Wordless Picture Books!
Wednesday: Teacher Training at 6:30pm for CNK: The Perfect Circle
Thursday: Sherborn Library @ 3:30pm
Friday: West End Day Nursery @9:30/10:00am
As always, the Preschool Building Stories Workshops and Library shows are open to the public and all are welcome to join whether you have come to earlier session or not! Please check the Upcoming Shows page for more information on all of these shows.
Places I will be visiting this week:
Carver
Hingham
Pembroke
Sherborn
New Bedford