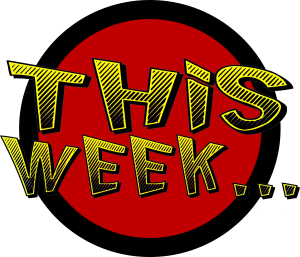 I spent pretty much every moment I could outside this weekend. I watched my daughter and son play together which, due to their vast age difference, doesn't happen very often. They were playing in the sandbox creating, and then destroying, sandcastles. It was a snapshot of their childhood that I consider myself very lucky to have caught. Moments like that are gone in a flash. I think this summer will be one of the best!
I will also spend my 39th birthday on Thursday doing what I love the most - traveling around and telling stories! Hopefully it will be beautiful and I can spend all day enjoying the weather, telling tales and then retreat to home for some cake. Sounds perfect to me!
Onto what is happening this week:
This week's schedule:
Wednesday:Â Â Cedar School @ 10:00am & 12:30pm
Thursday: Little Learners @ 10:00am & 12:30pm
Thursday:Â State Street Early Learning Center @ 6:30pm
Friday: Little Learners @ 10:00am & 12:30pm
Saturday: Pine Fest @11:30am
Sunday: International Fair at Bay Farm Montessori @10:15am
Both Saturday and Sunday's shows are open to the public and are free to attend! So make a note to come and enjoy yourselves! Please check the Upcoming Shows page for more information on all of these shows.
Places I will be visiting this week:
Hanover
Billerica
Quincy
Plymouth
Duxbury