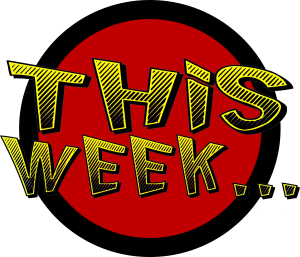 Here we are! Summer is in full swing and the end of this week will see my daughter turning 6. I can't believe I will be the father to a 6 year old. She's so big! I am excited that she will be traveling with me to a few shows this Summer - nothing like having a cute tag along who loves my stories!
Here are the events for this week:
Tuesday:Â Hedge School @ 11:00am
Wednesday:Â Pilgrim Childcare @ 10:00am
Thursday:Â Lottle Discoveries @10:00am
Thursday:Â Kingston Collection @ 2:00pm *FREE to the public!
Saturday:Â Bridgewater 4th of July Celebration @ 12:30pm *FREE to the public!
Please check the Upcoming Shows page for more information on all of these shows. Two shows are open to the public this week - the first, at the Kingston Collection on the 2nd, which is usually a fantastic show! Make sure to come and enjoy the day! Also, I am celebrating the 4th in Bridgewater this year for a 1/2 hour show at 12:30! Have a great week - hope to see all of you this week!
Places I will be visiting this week:
Plymouth
Duxbury
Brockton
Kingston
Bridgewater