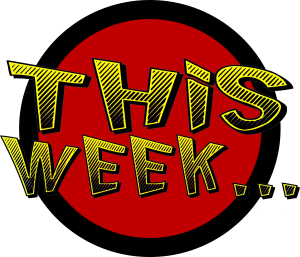 Here is the final week of summer shows and while I am looking forward to the small break afforded me in September I am always sad to see the summer events end! I had probably a total of 70 or more lobster rolls… and I'm not kidding - those things are so delicious! Autumn is one of my favorite times of the year, though, so all I can envision are pumpkin and the taste of pumpkin in everything, cool fall nights and the leaves changing. It gets me so excited!
The Hulk themed Building Stories at the Kingston Library is this Monday! It starts at 6:00pm and if you have yet to sign up - no worries, there is still time! If you're interested please call the Children's Room - and here's a link to their site right here!
Call TODAY!
If you would like a show for the fall or winter please give me a call at (508) 641-5336 anytime as I am booking now!
Here is the storytelling schedule for this week:
Monday:Â Kingston Library @ 6:00pm - Hulk Themed 1-shot Building Stories!
Thursday:Â The Children's Workshop @10:00/10:30am
Friday:Â Kindercare @6:00pm
Saturday: Kindercare@ 2:30pm
Please check the Upcoming Shows page for more information on all of these shows.
Places I will be visiting this week:
Kingston
South Dennis
Bridgewater
Plymouth