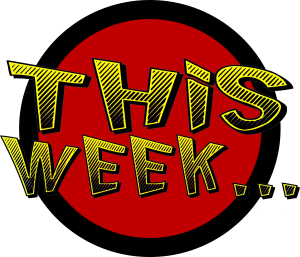 I am embarking on another busy summer week but this week I not only start a new round of Building Stories, a writing workshop for elementary aged kids, but also Talking Comics! A workshop that is designed for older elementary where they can discover the wonderful world of comics! Every child leaves with their own comics! Make sure to register with the Bourne Library! I look forward to this week - and we're finally getting some rain, thank goodness!
I am also running a special this year - if you have booked for the summer just call and mention this post - you will get a "back to school" Fall show for just $100. The offer is good for shows from Sept 1st - Oct 8th. Call TODAY! (508) 641-5336.
Here is the storytelling schedule for this week:
Monday: Preschool Playmates @ 10:00am
Tuesday: Crayon College @ 10:00am
Tuesday: Needham Rec Dept @ 1:30pm
Wednesday: Younger University @ 11:00am
Wednesday: Clapp Memorial Library @ 6:30pm
Thursday: Bright Horizons @ 10:00/10:30am
Thursday: Jonathan Bourne Library *Talking Comics! @ 1:00pm
Thursday: Plympton Library @ 6:30pm - BUILDING STORIES WEEK 1
Friday: Children's Creative Learning Center @ 9:30/10:00/10:45am
Please check the Upcoming Shows page for more information on all of these shows. All of the Library shows are open to the public so please click on the links on the Upcoming Shows page as some of the libraries require registration.
Places I will be visiting this week:
Bridgewater
Plymouth
Needham
Norwell
Belchertown
Pembroke
Bourne
Plympton
Natick