Tue 7 Jul 2015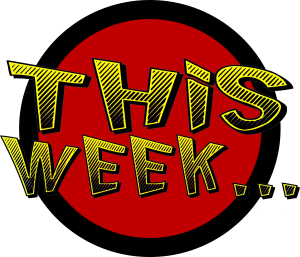 There are places I get to visit over and over - places where I can count on a large group of children to gather who just want to hear stories and laugh along with me. It's places like the Holmes Library that make me love my job the more I do it. They say "Everyday is a gift" and I can say with absolute authority, when you have days like I had visiting Halifax, it's absolutely true! I have quite the bust week though - keep checking as shows are added almost everyday!
I am gifted being able to visit these places this week:
Monday:Â Bright Horizons @ 10:00/10:30am
Monday: Holmes Public Library @ 6:30pm
Tuesday:Â Kid's Country Day Care @ 10:00am
Wednesday:Â Weymouth Rec Department @ 10:00am
Wednesday:Â Jonathan Bourne Library @ 1:00pm (Round 1 - Building Stories)
Thursday:Â Brookline Library @11:00am
Thursday:Â Adams Street Branch Library@ 2:00pm (1-shot Building Stories)
Friday: Winslow House @ 10:00am
Please check the Upcoming Shows page for more information on all of these shows. Quite a few shows are open to the public this week - The Holmes Library, Brookline Library are free for the public to attend. The Winslow House on Friday has a $5 per child entrance fee - but the money goes right back into the beautiful museum - so it's worth it! Both Building Stories events are free to join in - but please call the respective libraries as there is limited space available!
Places I will be visiting this week:
Franklin
Halifax
Hanson
Weymouth
Bourne
Brookline
Dorchester
Marshfield