Mon 13 Jul 2015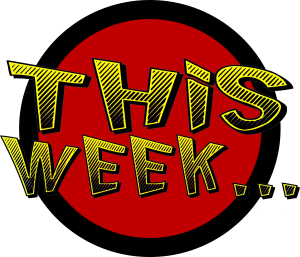 One day last week one of the audience members approached me after the show and asked me if I like telling stories. I said I do and this child then said to me "Good because you're really funny and I like them." That made me smile. Another parent told me that her child had never sat through anything before - until she brought her to one of my shows. Stories and comments like that really do touch my heart. I never tire from hearing about how stories affect people or how much they enjoy them. It's why I do what I do.
This extremely busy week I will be telling my tales here:
Monday:Â Lighthouse Learning Center @ 10:00am
Monday: Hull Family Network @ 6:30pm
Tuesday:Â Dolly's Nursery School @ 10:00am
Tuesday:Â Fragile Footprints @ 1:45pm
Tuesday:Â Plympton Library @ 6:30pm (Round 1 - Building Stories)
Wednesday:Â Bright Horizons @ 10:00/10:30am
Wednesday:Â Jonathan Bourne Library @ 1:00pm (Round 2 - Building Stories)
Thursday:Â Preschool Playmates @10:30am
Thursday:Â Monomoy Community Services @2:00pm
Thursday:Â Eldredge Public Library@ 4:00pm (Round 1 - Building Stories)
Thursday:Â Jonathan Bourne Public Library@ 7:00pm
Friday: Brown Bear Preschool @ 9:30am
Friday: Triumph Head Start @ 2:00pm
Please check the Upcoming Shows page for more information on all of these shows. Make note that the Hull Family Network show and the Bourne Library on Thursday are free for the public to attend. All of the Building Stories events are free to join in - but please call the respective libraries as there is limited space available! Looking forward to seeing everyone this week!
Places I will be visiting this week:
Mattapoisett
Hull
Hingham
Kingston
Plympton
Bedford
Bourne
Bridgewater
Chatham
Cohasset
Taunton
Plymouth