Tue 21 Jul 2015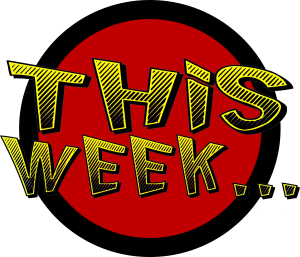 Please, if you're interested, register for the Building Stories event at the Kingston Library happening on the 5th of August! All of the other libraries have had such an amazing turnout and the children are absolutely delightful! We've been reading and creating some of the best stories! The Kingston event is special though, because we are basing it on the Hulk! My absolute favorite superhero! Need to get in the mood? Visit the Halifax or Plymouth Libraries to see a display culled from the very extensive Hulk collection! Soon to be making its way to the Kingston Library! Register today! Call Stephanie at the Children's Room - and here's a link to their site right here!
This extremely busy week I will be telling my tales here:
Monday:Â Brown Bear Preschool @ 9:30am
Tuesday:Â Sand Castle's Child Care Center @ 10:00am
Tuesday:Â Trinity Catholic Academy @ 1:30pm
Tuesday:Â Plympton Library @ 6:30pm (Round 2 - Building Stories)
Wednesday:Â Crayon College @ 10:00am
Thursday:Â Kiddie Depot @9:00am
Thursday:Â Ayer Library @10:30am
Thursday:Â Eldredge Public Library@ 4:00pm (Round 2 - Building Stories)
Friday: Children's Creative Learning Center@ 9:30am
Friday: Triumph Head Start @ 2:00pm
Please check the Upcoming Shows page for more information on all of these shows. Make note that the Ayer Library on Thursday is free for the public to attend. All of the Building Stories events are free to join in - but please call the respective libraries as there is limited space available! Looking forward to seeing everyone this week!
Places I will be visiting this week:
Cohasset
Brockton
Plympton
Kingston
Ayer
Chatham
Framingham
Taunton