Mon 13 Jun 2016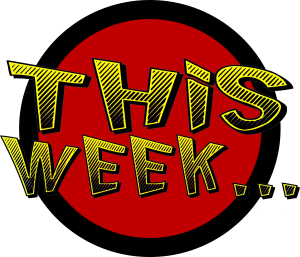 This is a bit of a crazy week and I am looking forward to all the traveling! Some of the schools and libraries are annual visits and a couple are new places. I am very excited for the warmer weather but even more excited to visit all the programs that are wrapping up this school year. I still get flashbacks to my last days of school and how excited we all were about the few free months ahead. Of course you can tell the school year is ending just by the energy level of all the children in the crowds. They can hardly contain themselves and the excitement is all that much more enjoyable to feed off of to present a fun filled show!
There are more shows added to the calendar - so take a look and mark your calendars - hopefully I am coming to see your town soon!
I am also running a special this year - if you have booked for the summer just call and mention this post - you will get a "back to school" Fall show for just $100. The offer is good for shows from Sept 1st - Oct 8th. Call TODAY! (508) 641-5336.
Here is the storytelling schedule for this week:
Monday: Berazzani School @ 9:45/10:30am
Tuesday: Pembroke Library @ 10:30am
Tuesday: Scituate Library @ 1:00pm
Wednesday: Duxbury Library @ 10:15am
Wednesday: Jonathan Bourne Public Library @ 12:00am
Thursday: Hertz Nursery School @ 10:00am
Thursday: Rockland Preschool @ 6:00pm
Friday: Bright Horizons @ 10:00/10:30am
Please check the Upcoming Shows page for more information on all of these shows. The Pembroke, Scituate and Duxbury Library shows are open to the public sponsored by the South Shore Family Network.
Places I will be visiting this week:
Quincy
Pembroke
Scituate
Duxbury
Bourne
Sharon
Rockland
Franklin