Sun 19 Jun 2016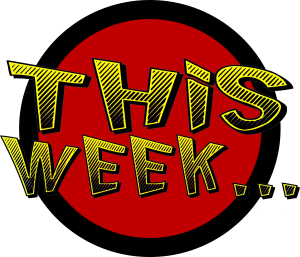 I know there is only a few shows this week but that is because I am heading to Disney! This will be the first trip for Alexandra and Antone and my wife and I have not been to Disney together before so we're all very excited! I am going to be gone from Wednesday until… well, early next week. So if you're looking to get in contact with me you will have to wait until I get back. I will try to keep everyone updated with pics from my trip! Keep an eye out here!
There are more shows added to the calendar - so take a look and mark your calendars - hopefully I am coming to see your town soon!
I am also running a special this year - if you have booked for the summer just call and mention this post - you will get a "back to school" Fall show for just $100. The offer is good for shows from Sept 1st - Oct 8th. Call TODAY! (508) 641-5336.
Here is the storytelling schedule for this week:
Monday: Hands on the Arts Festival @ 11:00am
Monday: Bright Horizons @ 10:00/10:30am
Monday: Carver Library @ 2:00pm
Wednesday: Bright Horizons @ 10:00/10:30am
Please check the Upcoming Shows page for more information on all of these shows. The Carver Library show is open to the public sponsored by the South Shore Family Network.
Places I will be visiting this week:
Eastham
Bedford
Carver
Foxboro