Tue 14 Mar 2017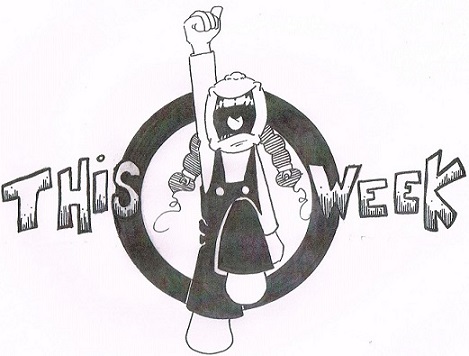 From warm and beautiful and then cold and beautiful to cold and crazy - this weather is insane! While the snow pours on and we wait for the rain I thought this would be a perfect time to update everyone about this week! While the snow has changed any plans I had for Tuesday (and on Pi days of all days!) I am still super busy this week with shows.
Raising a Reader wraps up at the Pembroke Library this week! It has been a blast and this year has been a lot of fun putting on these workshops for families! We have set up times for both Hanover (Starting in April) and Carver (starting in May) so call the libraries or South Shore Family Network at 508-747-7575 to register!
Here is the storytelling schedule for this week:
Monday: Stepping Stones @ 10:00am
Wednesday: Brockton Day Nursery @ 10:00/10:30am
Thursday: Pembroke Library @ 10:00am - Raising a Reader: Week 4
Thursday: Stepping Stones @ 11:15am
Friday: Lil Munchkins Day Care and Nursery School @ 10:00/10:30am
Please check the Upcoming Shows page for more information on all of these shows. All of the Library shows are open to the public so please click on the links on the Upcoming Shows page as some of the libraries require registration. Raising a Reader is sponsored by South Shore Family Network.
Places I will be visiting this week:
Hanover
Brockton
Pembroke
Scituate