Mon 27 Mar 2017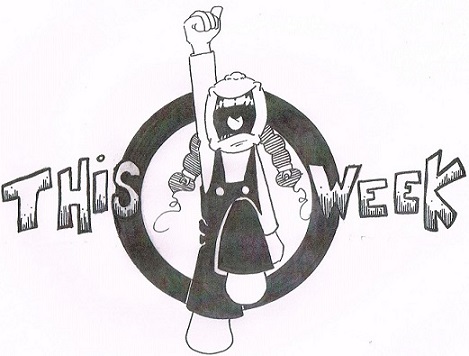 One of my favorite hobbies is birding. I don't always have a moment to snap a pic but I am one of those people who just enjoys seeing the birds. I also keep a record of what, when and how many I have seen. To date I have seen 143 different kinds of birds including, just recently, seeing the very cool looking King Eider at the Canal this past week. Also, a Green Teal and a pair of Wood Ducks were spotted at the Grist Mill in Plymouth. Just in case anyone wants to take gander!
I return to the Mary K Goode School to finish up the Building Stories Workshop for the 4th grade - and then again for an evening with the entire school. I will be making a visit to Elm St School and Y World of Tots as well as Acushnet School, a few of the schools I get to see annually. There are no public shows this week but keep an eye on the Upcoming Shows page!
Raising a Reader has been set up for both Hanover (Starting in April) and Carver (starting in May) so call the libraries or South Shore Family Network at 508-747-7575 to register!
Here is the storytelling schedule for this week:
Monday: Mary K Goode School @ 9:00am-3:00pm
Tuesday: Elm St School @ 9:00am
Wednesday: Y World of Tots @ 10:00am
Wednesday: Henry Lord Community School @ 12:30/1:30pm
Thursday: Y World of Tots @ 10:00am
Thursday: Mary K Goode School @ 6:00pm
Friday: Acushnet Elementary School @ 6:45pm
Please check the Upcoming Shows page for more information on all of these shows. All of the Library shows are open to the public so please click on the links on the Upcoming Shows page as some of the libraries require registration. Raising a Reader is sponsored by South Shore Family Network.
Places I will be visiting this week:
Middleboro
Walpole
Franklin
Fall River
Acushnet