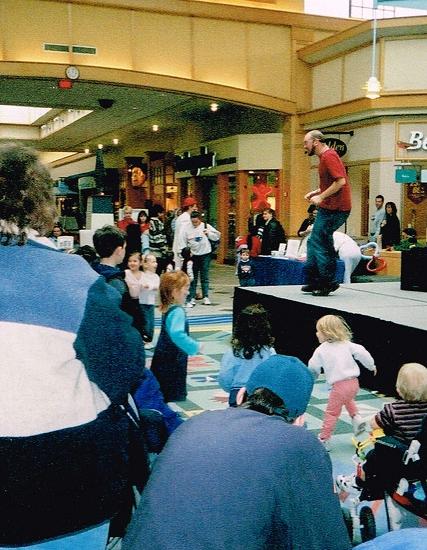 The history of how I began telling stories is a somewhat easy tale to tell.  After telling it to a few parents and teachers who have asked over the years they all said that I should put it on my site.  So, here it goes: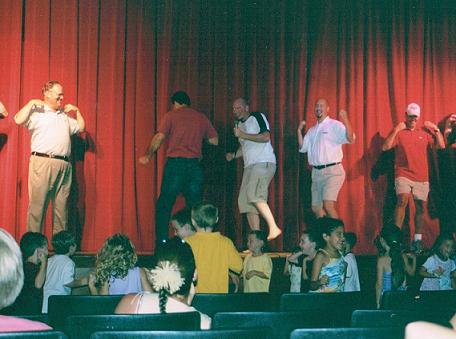 I began working in preschools not long after graduating high school.  I was told by most of my employers that I showed a natural ability to work with children, that they not only listened to what I said, but they also enjoyed having me as a teacher in the classroom.  I didn't think much of a future in education - in fact, being just graduated, I didn't think much about what lied ahead for me at all.  I sort of lived day by day, seeing what came next and going with the flow.  That all changed when I began to work at Head Start.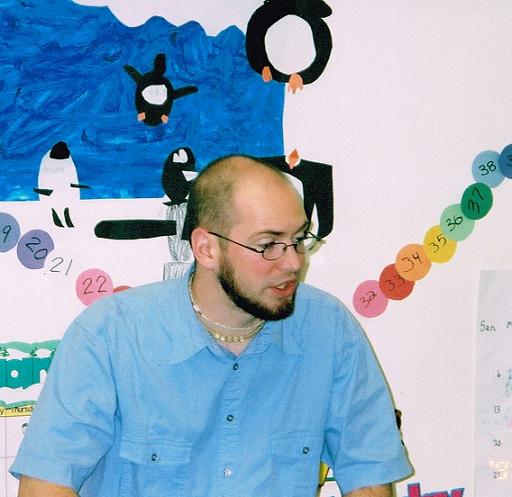 The teachers I met at Head Start were experienced people who seemed to pride themselves on having only the best work for their organization.  I was told countless times that I had a knack for working with young children but a little schooling in the area would benefit me tremendously.  Unsure of what I really wanted to do, with no plans of an occupation, I thought to myself "Sure, why not?" and I enrolled in Quincy College.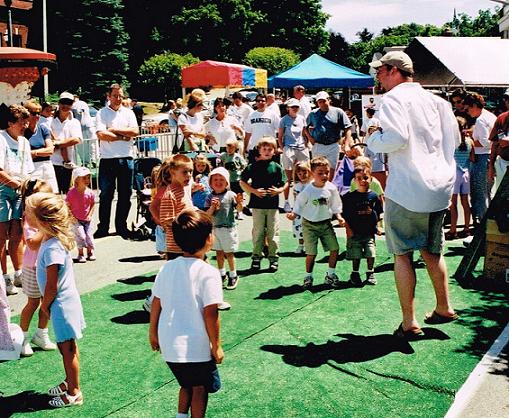 The sattelite school that they had in Plymouth was very convenient and I was taking a few AM classes before heading in for my afternoon shift at Head Start.  One of the classes I was taking was called "Oral Communications" with a sort of unorthodox professor.  He told us, as soon as the class started, that he would not be collecting any papers, he would not be grading tests or quizzes, instead, he was going to simply grade us on the speeches we made in class.  He would give us the topic or theme and it was up to us to dazzle him with our oral presentations. While I was doing well in the class it was one particular assignment that changed the course of my life.  I remember it fondly, a cool autumn morning, as I was packing up to leave the class, Professor Sapir said, "Pick out a children's book to bring to class on Thursday and be prepared to read it out loud to the class."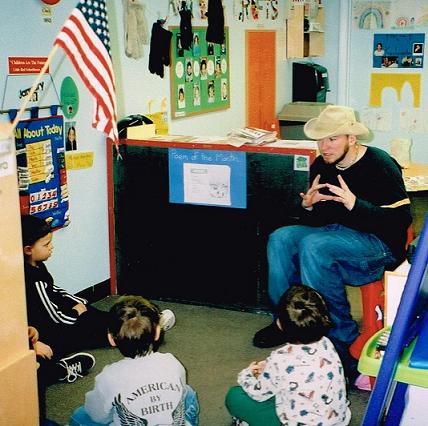 I chuckled because, well, basically that's what I did everyday anyways.  I thought this was going to be an easy assignment - a piece of cake - a cake walk - easy as pie!  Man, I am getting kind of hungry…
Anyways, I picked out the book "Nataniel Willy Scared Silly" a book that is STILL a favorite of mine and a story that I still use in my shows today.  On Thursday, when my turn came up, I decided to walk up to the desk, take my shoes off, sit on top of the desk and read the story just like I do everyday to the preschoolers in my class.  When the story finished the entire room was quiet.  Everybody said they were sad it ended and laughed because they said they wanted more.  After class the professor asked me to stay behind for a minute.  I will never forget what he told me then - it has stuck with me through the years - and I doubt I will ever forget it.  He said "Everyone in this life has a gift.  That was yours.  You should go and do something with that gift - don't let it go to waste."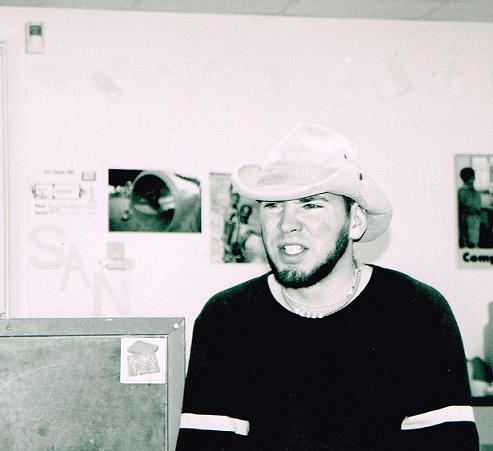 I went into work that day and I quit.  No, really - I quit.  I gave them something like 3 months notice but I told them that I would not be coming back after the winter break.  I was going to give this whole "telling stories" thing a try.  That was back in 1999.
I have been telling stories ever since and have loved every minute of it.  It's so different now, having a young daughter of my own, I started it not knowing what would happen and it became my life.  Through the years I have told stories to thousands of schools and libraries, to children of all ages, I have put on a few plays and recorded some CDs.  Every step I take seems to get me closer to my ultimate goal of publishing my stories for the entire world to read.  Ultimately though… I couldn't imagine doing anything different.