Mon 31 Oct 2016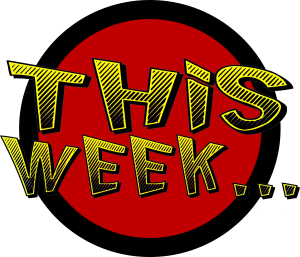 When I decided to become a storyteller one of the things I thought about was how, when I had kids, I would be able to entertain at their school for them and all their school mates. This morning I get to join the folks at the Carver Elementary School and tell stories for the Kindergarten, First and Second Grade. These shows are even more special to me because I get to join my baby girl and listen to her giggle through my show with her friends. She's been looking forward to this all last week and excitingly asks me if know what I will tell, which puppets I am going to bring and how long I will stay. Overall, it's one of the greatest feelings in the world.
Here is the storytelling schedule for this week:
Monday: Carver Elementary School @ 10:15/10:45am
Thursday: Plympton Library @ 1:30pm - Raising a Reader, Final Week!
Friday: Holmes Library @ 1:00pm - Raising a Reader, Week 5
Saturday: Plymouth Library @ 2:00pm - TALKING COMICS!
Please check the Upcoming Shows page for more information on all of these shows. All of the Library shows are open to the public so please click on the links on the Upcoming Shows page as some of the libraries require registration. The Raising a Reader events are sponsored by The South Shore Family Network and are open to the public. Talking Comics is a gathering meant for older elementary and on to come and discuss comics, comic stories and who our favorites are!
Places I will be visiting this week:
Carver
Plympton
Halifax