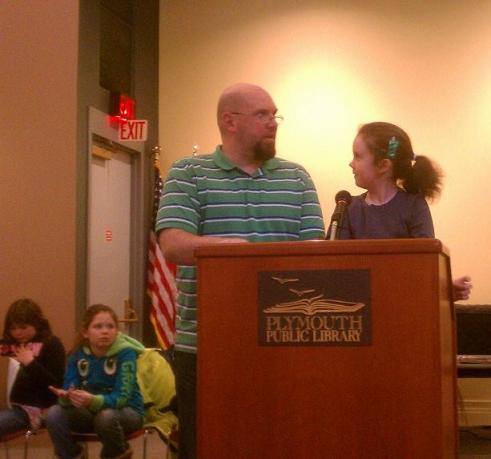 Building Stories is a workshop I created promoting literacy, with a love for writing and, of course, a whole lot of fun!  There are three age groups that I cater to.  Read below for more information!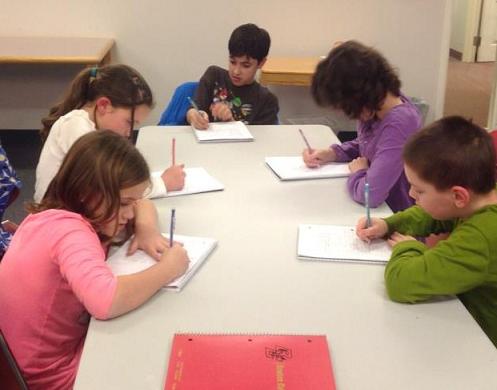 PRESCHOOL BUILDING STORIES:
This is a parent/child interactive workshop (for parents with children aged 2-6) where we delve into new ways to tackle reading stories.  This is a 4 week workshop that builds upon each other while at the same time are stand alone lessons.  That means that the people who come each week will learn something new that benefits what they have already learned - but people who come to just one or two sessions will not be lost or having to play catch up.  Each week we discuss using voices, puppets, taking the stories out of the book and, my personal favorite, how to use wordless picture books and creating stories of their very own!
SCHOOL AGED BUILDING STORIES:
These storytelling workshops run for 4 weeks and let children explore the world of crafting their own stories.  Big Ryan starts discussing some of their favorite stories, then, Big Ryan tells one of his choice tales that the group then disects, picking out "heroes". "villains" and plot devices. With each following week Big Ryan leads the group in new exercises that promote more detailed and visual storytelling.  Exercises include a "choose your own adventure" story where the children add in ideas to a story told by Big Ryan and also a "Circle Story" where the children pass their notebooks and each child adds thier ideas to a larger story.  By the end the children have created many of their very own stories! They then have the opportunity to share these stories to an audience comprised of parents and relatives.  Each week runs about an hour and are designed for two specific age groups.
1st and 2nd Grade
3rd, 4th and 5th Grade
~Each of these workshops can be catered to your and your library's personal needs.